Managed Services
Outsourcing your IT support allows you to focus on the things that matter most, growing your business. Entre provides managed IT services to business of all sizes. With our simple approach and great pricing you can have your very own professional IT company support staff. Let our IT specialists take care of all your network's needs.
We are able to provide you with support and resources that are unappalled in service and quality. Through the use of technology we are able to work remotely to fix problems quickly and you want it, we can dispatch a technician to your location and have your issues resolved quickly.
Our highly educated, industry trained professionals are at your disposal whenever you need them. Let us take care of all your networking needs!
Increased Productivity
Businesses are established to fill the need for a product or service while providing a livelihood for the business owners and their employees. In order to do this, businesses have to ensure they are working at full capacity at all times. Downtime or work performed at reduced levels is time and money wasted. Managed IT services can help businesses not only quickly repair problems when they occur but, can also act as a proactive measure to spot, prevent and address future issues.
Supports In-house IT
Keep your IT in-house but let us manage it for you. This eliminates the need for you to hire a 40 hour a week IT pro, pay them 80 to 100K/Yr and only get them half the time. We are a fraction of the cost and you get us when you need us!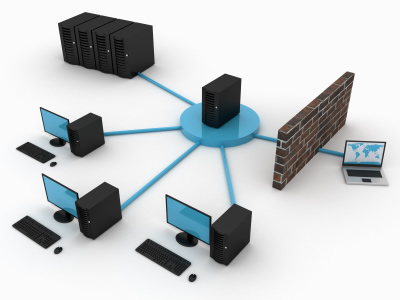 Managed Services
Ensuring that the network is protected from unauthorized users.
Eliminating bottlenecks in the network.
Making sure the network is available to users and responding to hardware and software malfunctions.
Remote Services
Managed IT Services Providers work from a remote location, providing desktop, email, back-up and recovery support services without adding to the actual number of "employees" on site. The services provided are unobtrusive and in the majority of cases, have no impact in the day-to-day activities of current in-house employees.
Affordable
Generally when you bring on a Managed IT Services Provider, a consultant will perform an onsite assessment of the company, its workflows and processes and the current state of its supporting technology to determine what services are needed to meet organizational goals. Business owners ofter have a choice between several different levels of service, making it possible for a company with a limited budget to choose a package that best suits their needs.
Need a technician? Have questions? Need a quote?